Contact: Nicole Andreou, International Eco-Schools Coordinator - nicole@fee.global
Copenhagen, Denmark (7 October 2019) – Through the Alcoa W5 programme supported by Alcoa Foundation and delivered through the Eco-Schools programme, student climate change awareness levels have increased by 30% and participating students now feel confident about their knowledge on the issue. Green STEM – looking at the Science, Technology, Engineering and Math disciplines through an environmental lens – provides students with opportunities to work with real-world sustainability issues where their learnings help solve real problems by thinking critically and working together.
In the program's third year, students from twenty-five schools are participating in hands-on actions around the themes of Waste, Water, Energy (Watts), Climate Change (Warming) and Biodiversity (Wildlife). Eco-Schools national teams of the National Wildlife Federation in the USA, FEE Norway in Norway, and Keep Australia Beautiful in Australia provide teacher training, develop resources, and support Alcoa volunteer opportunities.
Daniel Schaffer, FEE CEO, said,
"With Alcoa Foundation's support through this project we have been able to provide a positive action-based approach that has resulted in incredible student achievements at the community level – from increasing schools' handprint to addressing local government about recycling management on equal footing. This project provides experiences that empower young people with skills to be active citizens who can better address the most pressing issues of our time".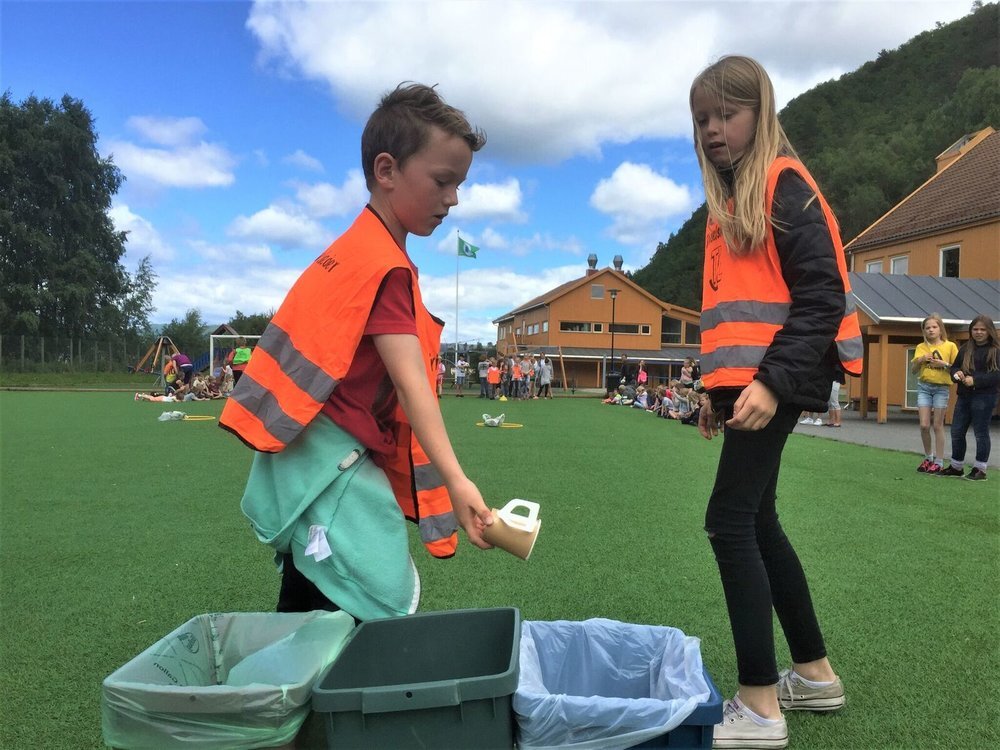 The Alcoa W5 project has led to increased biodiversity on the school grounds, energy efficiency and energy-saving initiatives, improved waste management systems and increased engagement in school communities and local governments in sustainability initiatives. Impact assessment from the last cycle of the project in 2017-2018, highlights that there has been a 58% increase of participating teachers having a better understanding of Green STEM by the end of the project cycle, which allows them to start or consistently incorporate Green STEM learning opportunities in the classroom – a remarkable achievement of the project. Learn more about the Alcoa W5 project at https://www.ecoschools.global/alcoaw5
"Eco-Schools allows students in multiple Alcoa communities around the world to learn about the important issues surrounding our environment through a unique STEM framework,"
said Alice Truscott, Senior Program Officer for Alcoa Foundation.
"Alcoa Foundation truly believes the future of sustainability relies on the education of tomorrow's leaders, and that is one of the many reasons why we invest in this important program."
---
About The Foundation for Environmental Education (FEE) and Eco-Schools
With members in 77 countries, FEE is the world's largest environmental education organisation. Through five ground breaking programmes FEE helps communities realise the benefits of sustainable living. Recognised by UNESCO as a world leader within the fields of Environmental Education (EE) and Education for Sustainable Development.
Eco-Schools is the largest sustainable schools programme, providing a framework for Quality Education through experiential learning, sustainability leadership and the development of cognitive and non-cognitive skills. It reaches 19 million students and 1.3 teachers in over 52.000 schools in 68 countries globally.
In 2019, the Eco-Schools programme is celebrating its 25th year of engaging young people in taking positive actions that transform them for life. The programme aims to provide every child with the opportunity to acquire the knowledge, skills, attitudes and values necessary to shape a sustainable future by integrating priority sustainable development issues and learning.
Website: http://www.ecoschools.global
Instagram/Twitter: @EcoSchoolsInt
About the Alcoa Foundation
Alcoa Foundation's predecessor, currently known as Legacy Alcoa Foundation (and formerly known as Alcoa Foundation), was founded in 1952 as one of the few endowed corporate foundations in the United States. As a result of the separation of Alcoa Inc. into Alcoa Corporation and Arconic Inc. in November 2016, two new foundations were formed, into which the assets of Legacy Alcoa Foundation were transferred. One of the newly formed foundations, known now as Alcoa Foundation, is the foundation associated with Alcoa Corporation. Today, Alcoa Foundation invests where Alcoa Corporation has a presence, providing grants that contribute to environmental excellence around the world, particularly in the areas of biodiversity conservation and climate change research. Learn more at alcoafoundation.com and follow @AlcoaFoundation on Twitter.
Website: http://www.alcoafoundation.com
Twitter: @AlcoaFoundation